Sparking Your Artistic Creativity
We will get our creativity sparking on all cylinders as we pursue our creative expression through a variety of media. Each class/project will commence with a writing portion, not to create the next NYT bestseller, but rather to get your creative juices flowing. The prompts will be in either written or visual form, giving you the opportunity to learn more about your own process and what motivates you. We will use our written work to inform our visual artwork, which could bring us to a variety of media, such as charcoal, pastel, paint, printing, collage, etc.
This class will be a fun journey of exploration and discovery, allowing us to create truly personal work from our own individual voice. Both writing and visual art skills will be developed and new skills supported. Session 1 - 5 classes All levels.
Tuesdays 6:30-8:30 beginning November 15
The course is 5 classes for $130 + $20 for materials.
Your Instructor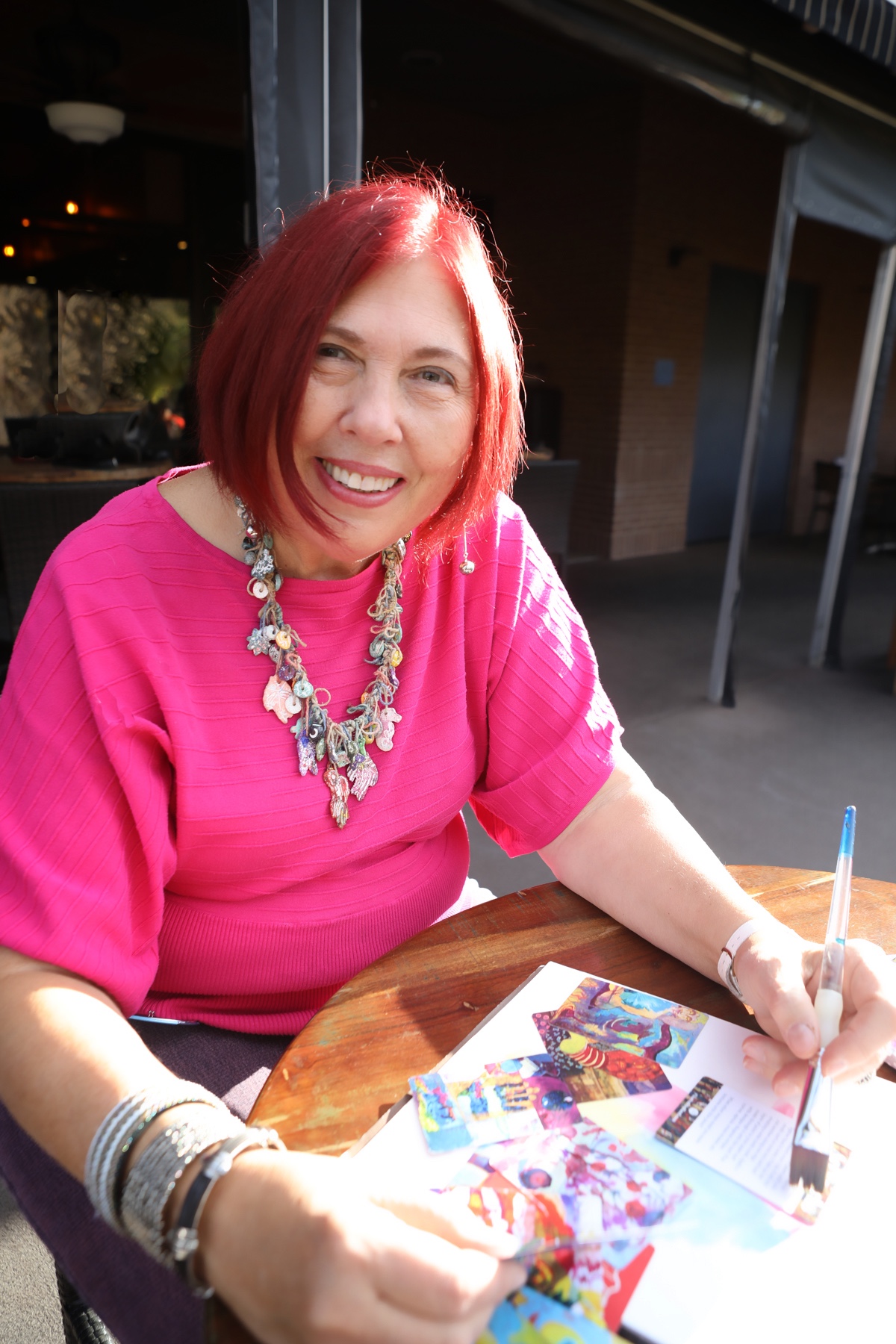 Led by Karen Friedland, melding more than two decades as a visual artist, 12 years as a creativity coach and teacher and a Masters degree in Business Administration. A long time resident of Prospect Park South and one of the original founders of Flatbush Artists and Flatbush Artists Studio Tour, she has taught in the schools through Brooklyn Arts Council and from her home studio, the Downstairs Studio in person and online.
Last Spring Friedland won a grant to teach a program through the citywide Su Casa initiative, conducted at Dorchester Senior Center. An accomplished artist in her own right, her painting "Dragonfly" was selected for the poster for ARTMAGEDDON Art and Music Festival 2022. As a fine artist, lifelong teacher and coach. Friedland works principally in acrylic on canvas and mixed media. Her work has been shown throughout the United States and in solo shows in New York, New Jersey and Pennsylvania. Her work has been featured in "The Artist Magazine" and "Literal Latte."
Frequently Asked Questions
When does the course start and finish?
The course starts November 15 - December 20 (with a week off in early Dec.) It will meet Tuesday evenings, 6:30-8:30 PM at the Downstairs Studio, 190 Marlborough Road, Brooklyn. Beverley Road station Q train.