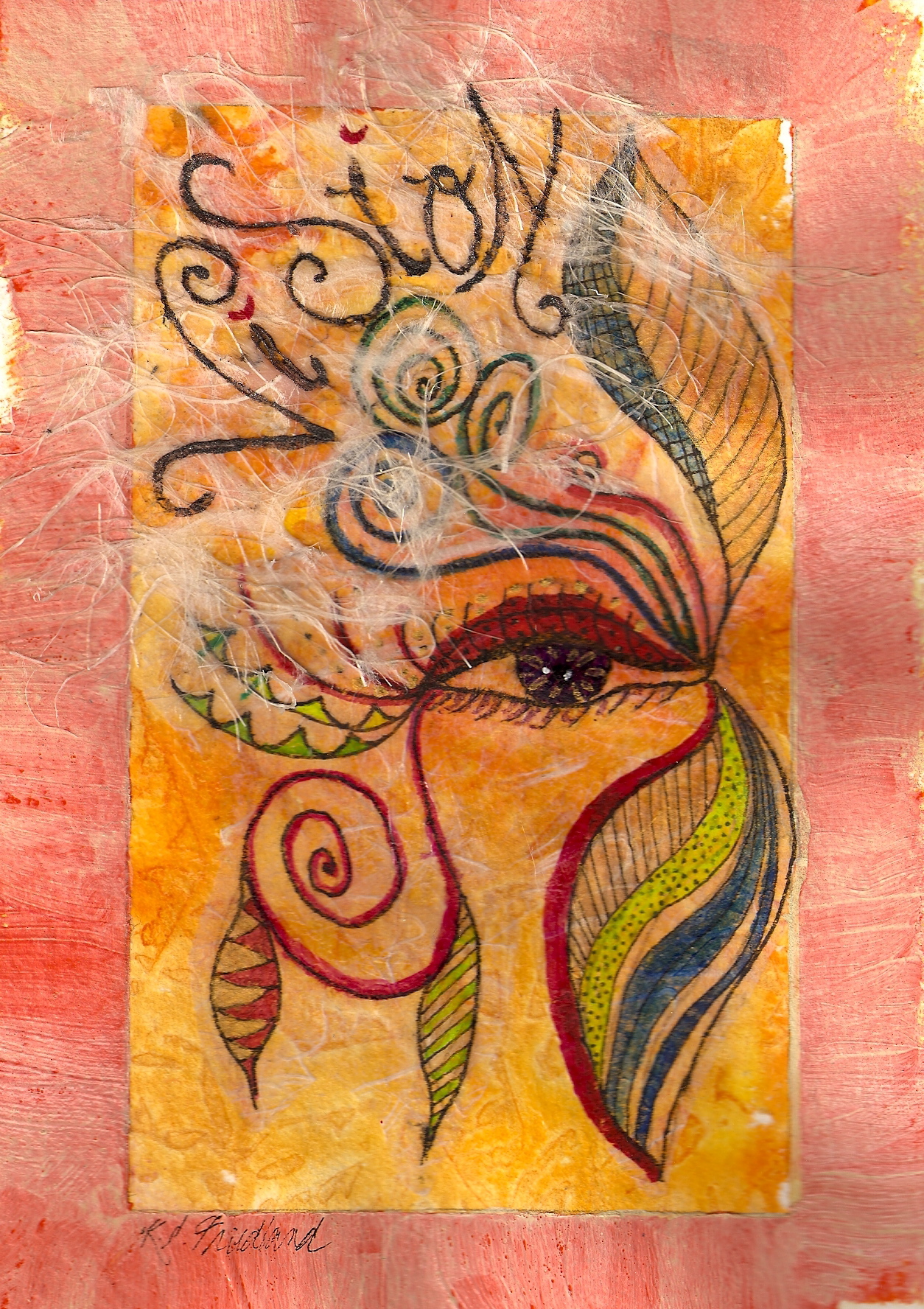 Are you a person who makes new years resolutions? How does that work for you? I have never met anyone who keeps their resolutions well into the new year. Most people stick with them for a few days or weeks and they're forgotten. I have an alternative.
Join me for "Envision Your Year," workshop. Realize your vision for the future and connect it with intention as you set your goals, We will bring our dreams to earth to turn them over, examine them and make them real.
Envision Your Year Workshop
Sunday, January 24 2-5PM EST
The afternoon-long workshop on January 5th is just right for creatives and those engaged in heart-centered pursuits such as artists, psychologists, writers, masseuses, directors, designers, energy healers and actors, who want to get a handle on their plans for the coming year. In the workshop, 
You Will Have The Opportunity To
Journey to your future
Explore your dreams
Consider possibilities
Listen to your intuition
Set intentions
Clarify what you want
Develop action plans
This is the time we'll get to think ahead with intention and innovation. We will examine where we have been and where we want to go. We will journal to reflect on the past year. A guided meditation will take you to your future vision that we will collage into a "vision garland" so we can keep our visions in our visibility. Keeping intentions in sight will help us plan to implement our goals.
You will
Envision your dreams and desires
Connect to them in intuitive and intentional ways
Collage them into a format that you can keep near you 
Keep your dreams in sight
Evaluate where the last year left you and how you want to go forward
Celebrate your accomplishments
Use guided meditation to journey into your future
Employ collaborative energy to identify intentions
Available in days

days after you enroll

First Section
Your Teacher, Karen E. Friedland
I am an artist and a teacher who paints from the soul. My palette is the vibrancy of the world, the colors everywhere you look. I believe that each of us is a creative being, that the work we do expresses who we are. I guide my students to that elemental part of themselves. I open doors for us to journey into that less than conscious part of ourselves to elucidate those inner parts. I guide you to delve into your own unique imaginative intuition. I'll help you succeed by giving you tools and structure to get you started on your goals and action plans. This workshop is an exercise in visioning, exploring and bringing your dreams down to earth!
Throughout my career, I have been a teacher and coach. I studied Journalism at NYU undergrad and received my Masters in Business Administration (MBA) from NYIT. I have since pursued education in Interior Design, Art, Communications Research, Travel & Tourism. My career has been equally diverse - fundraising, advertising, retail management and sales. Currently, I produce and sell a line of jewelry along with my art and have created and market a creative project deck, "Art Sparks."