We will create stamps and stencils as well as using premade versions, doing printmaking as individual pieces and incorporate them into larger work. We may also do some writing and include it in our work.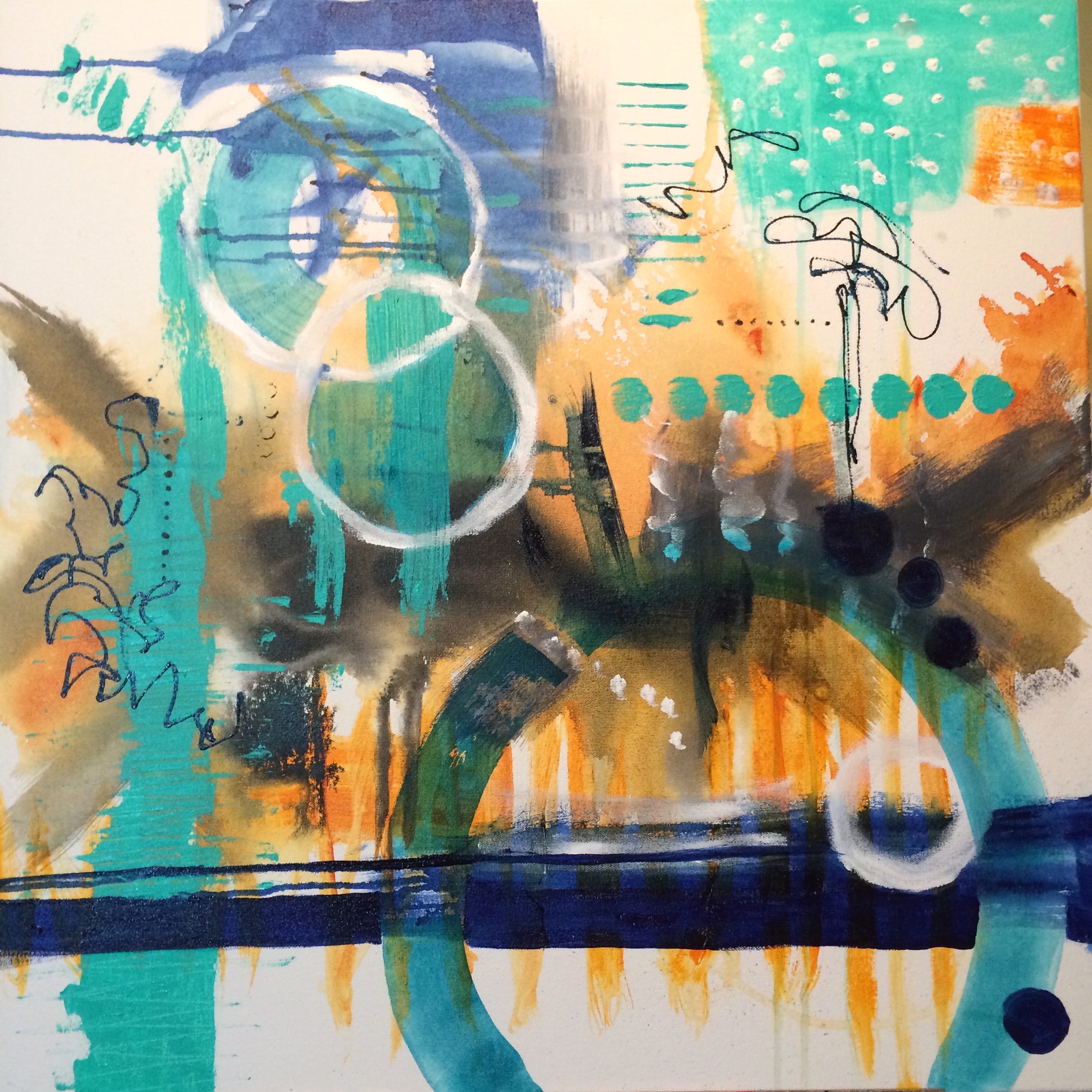 All in all, it will be jam packed, lots of fun, lots of creativity and lots of exploration!
DO YOU WANT TO GET RECHARGED ABOUT MAKING ART?
DO YOU WANT TO BRING SOMETHING NEW AND ORIGINAL TO WHAT YOU'RE MAKING?
DO YOU WANT SOME NEW TOOLS TO INVENT WITH?
I've been thinking about that too. That's why I decided to create this brand new workshop called MAKING MARKS.
Are you an intuitive painter and need more tools in your toolbox? Or are you just starting out and collecting lots of ways to approach the canvas? Or you want to play and just have a great time making art?
Then this is the workshop for you! What a panoply of treats and discoveries lay ahead. We'll be using all sorts of tools, pieces of nature, stamping and printing galore, new interpretations of language, unexpected approaches and inventions abound!
This workshop will be just right for you if
You're looking for the opportunity to let loose creatively

You want a chance to play artistically

You know beauty is more than just making marks

You want to communicate through color and form

You are an original and want to make art like one!
We'll be using all sorts of paints, mediums and unconventional materials and tools. We're going to make marks and textures that are new and unique, even give writing a new meaning. I love to experiment and play with new things in an artsy way and I want some playmates to join me. Won't you come along?
The workshop will meet in my Brooklyn studio in Prospect Park South on five Tuesdays
November 6,13, 20, 27 and December 4
6:30pm - 8:30pm
For Only - $139 + $30 Materials Fee
or 2 monthly payments of $90 each