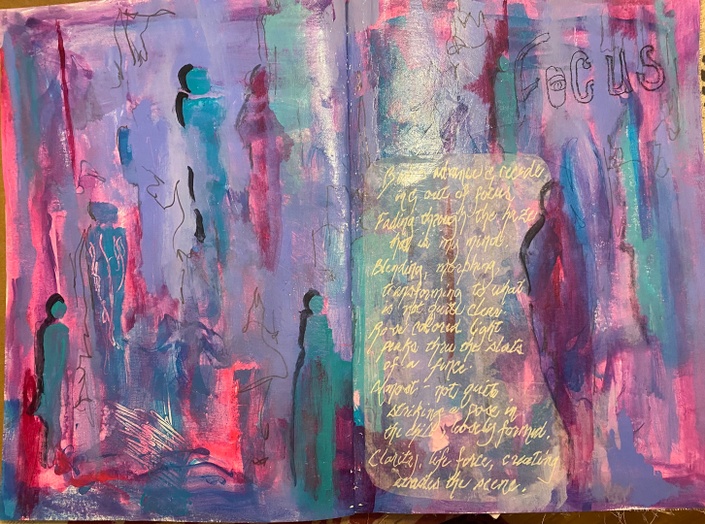 Art Journaling
Art journaling may not mean the exact same thing to everyone, whether it's "dirty" or "junque" just about anything goes as long as it reflects you and your experiences. We will explore different ways of making a beautifully, satisfying art journal, beginning with creating a journal (book) ourselves. If you've never made a book, you're in for a real treat. From there, we will use all the tools at our disposal- paint, pastels, collage, markers- and even make a few new ones, to have a great time building our journals. No experience necessary. 5 classes.
Wednesdays 6:30-8:30 beginning January 4, 2023
Course tuition is $130 + $20 for materials
Your Instructor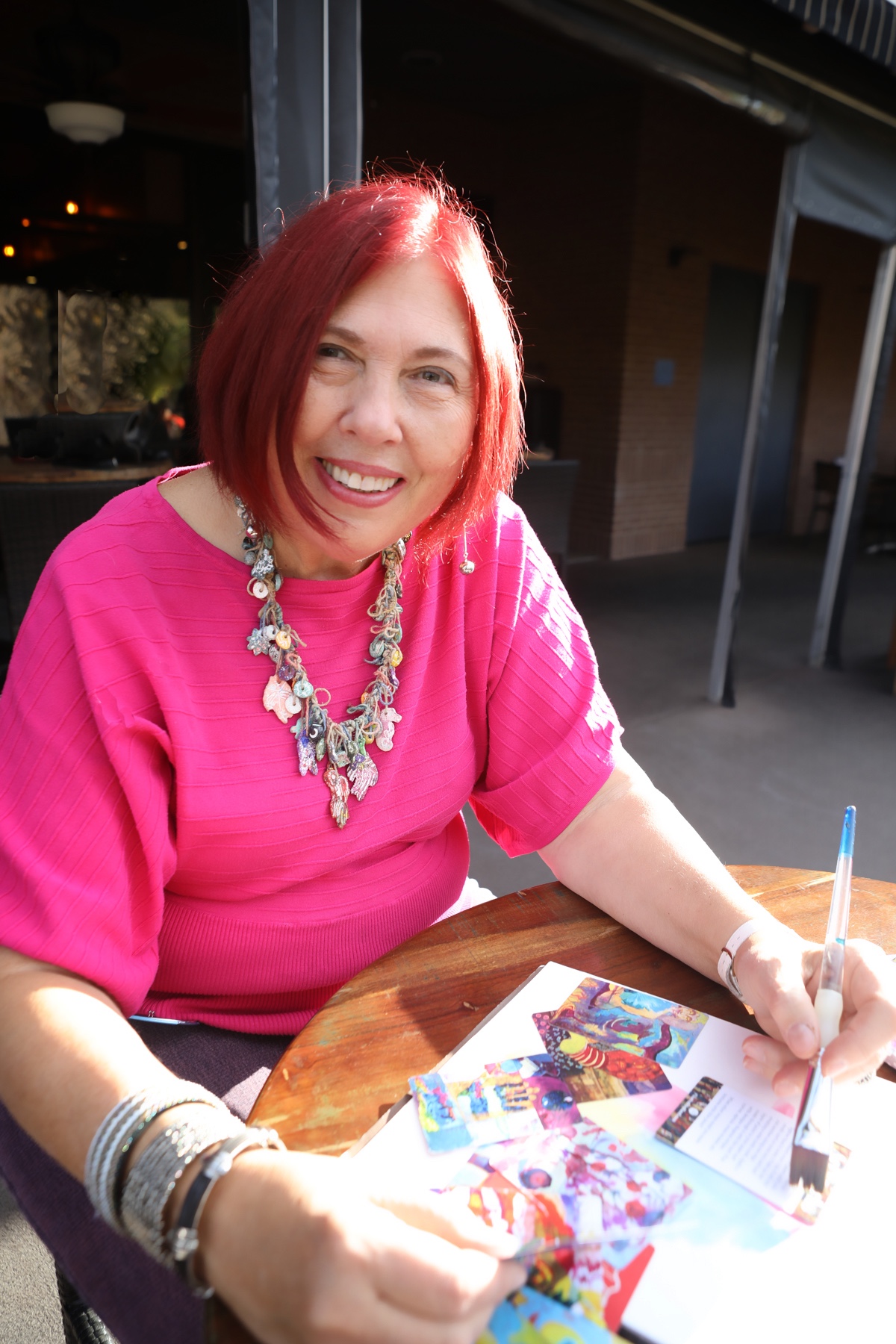 Led by Karen Friedland, melding more than two decades as a visual artist, 12 years as a creativity coach and teacher and a Masters degree in Business Administration. A long time resident of Prospect Park South and one of the original founders of Flatbush Artists and Flatbush Artists Studio Tour, she has taught in the schools through Brooklyn Arts Council and from her home studio, the Downstairs Studio in person and online.
Last Spring Friedland won a grant to teach a program through the citywide Su Casa initiative, conducted at Dorchester Senior Center. An accomplished artist in her own right, her painting "Dragonfly" was selected for the poster for ARTMAGEDDON Art and Music Festival 2022. As a fine artist, lifelong teacher and coach. Friedland works principally in acrylic on canvas and mixed media. Her work has been shown throughout the United States and in solo shows in New York, New Jersey and Pennsylvania. Her work has been featured in "The Artist Magazine" and "Literal Latte."
Frequently Asked Questions
When does the course start and finish?
The course starts Wednesday, January 4th, 2023 and run through February 1, 2023. It will meet 6:30-8:30PM at the Downstairs Studio at 190 Marlborough Road, Brooklyn. Beverley Road station Q train.